The mission of the Lawrence University Disability Working Group is to foster the inclusion and equity of disabled individuals at Lawrence by establishing a self-sustaining platform providing mentorship, education, and equitable access, with the goal of empowering all to be fully engaged in the community. We are a group of students, faculty, and staff who collaborate and work together to make things happen.
Meet the team
Rose
Chair of the Committee
Rose is a first-year student planning to major in physics and major or minor in mathematics.  She is the Chair of the Committee and a member of a team that will develop Lawrence's first Intro to Disability Studies course this summer.  In addition to LUDWiG, Rose is a member of Women in Mathematics and a copy editor for the Lawrentian.  She also sings in Viking Chorale and plays the harp.  In her spare time, Rose enjoys reading, writing poetry, and binge-watching sci-fi shows.
Emma
Events and Outreach Coordinator
Emma is a sophomore at Lawrence University in Appleton, WI, majoring in environmental science with minors in music and psychology. Emma is a student representative from LUDWiG on the Parking Task force. Emma is the co-founder of the Lawrence University Fiber Arts club and has knitted a grand total of one scarf.
Eileen
Chair of the Organization
Adjedmaa
Leader of the Chronic Illness Support Group
Mariana
Social Media Coordinator
Dani Massey is a sixth-year student studying psychology, neuroscience, and Russian at Lawrence University and holds an associate of arts in psychology from Joliet Junior College. As LUDWiG's grant coordinator, they hope to create access to resources and disability education on campus. In the past year, Massey has received multiple grants, including an independent research grant. Outside of LUDWiG they are a psychology research trainee in the Alperin Research Lab. They are a consent peer educator for PEP, a community theater student organization, where they organize sex education, bystander, minor interaction, and diversity trainings for PEP members, manage issues of consent, boldily rights, and Title IX, and uphold community guidlines in collaboration with SASHAA, another student organization dedicated to peer-to-peer sex education. Recently, Massey was a research fellow for the U.S. Russia Foundation Think Tank, exploring how politics and government influence psychiatry in Russia and the former Soviet Union. Before Lawrence, Massey was the grant development intern at Joliet Junior College where they researched funding sources, developed an institutional improvement plan, audited grant compliance within the college, and assisted in grantwriting. At JJC, Massey served as assistant coordinator and creative director for the annual Anti-Stigma Symposium of Will County, an event dedicated to community education and decreasing the stigma around mental health. Massey consistently receives awards for academic excellence and has placed on the Dean's List every year since 2017. Additionally, Massey was the recipient of JJC's Student Service Award in 2019 for over 2,000 hours of community service during their career at JJC. After Lawrence, Dani plans to attend graduate school for neuroscience and one day teach at a college or university. In their free time, Dani likes to spend time with friends, watch movies and shows, go to concerts, and read. 
  
Issues of interest: disability, poverty, stigma reduction, decolonization, mutual aid, access to healthcare, access to education, intersectional social justice, developing access and equity for LGBTQ+ and BIPOC communities, culturally responsive communications, cognitive neuroscience, and neuropsychology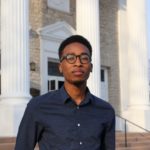 Malcolm
President of LUCC
Co-Chair of the Committee on Diversity Affairs (2020-2022)
Malcolm is a sophomore at Lawrence University in Appleton, WI, a residential liberal arts college and conservatory of music, devoted exclusively to undergraduate education. Malcolm is pursuing double degrees, both a bachelor of music in Percussion Performance from the conservatory and a bachelor of arts in Government from the college. At Lawrence, Malcolm has played in numerous ensembles such as the Lawrence University Percussion Ensemble (LUPE), Lawrence University Wind Ensemble, and the Lawrence Symphony Orchestra (LSO). Malcolm is active in student governance at Lawrence as well, finishing his first year as a chair for the Committee on Diversity Affairs (CODA) of the Lawrence University Community Council (LUCC), Lawrence's student government. CODA seeks to support underrepresented students at Lawrence and address issues of injustice as they arise.  Under the leadership of Malcolm, CODA has increased its voting membership, added 3 new student staff positions, and released to campus administrators with scheduled follow-up meetings a 17-point list of recommendations to address the concerns of unrepresented students at Lawrence. In the summer of 2021, Malcolm interned for ArtPride New Jersey as a member of 2021 Diversity in Arts Leadership (DIAL) cohort. In his free time, Malcolm loves to listen to classical music and watch shows such as The Office, Parks and Rec and Schitt's Creek.  
Sterling
Chair of Student Welfare Committee
Sterling-Clarke Elvin Ambrosius (They/Them) is a Third-Year, Gender Studies Major enrolled in the Bachelor of Arts program at Lawrence University of Wisconsin.  Sterling Clarke has been the chair of Lawrence University Community Council Student Welfare Committee and a member of LUCC General Council since their second term of their first year. They previously chaired the LUCC Gender Inclusive Facilities Task Force, the LUCC Workout Equipment Task Force, and the LUCC Committee on Committees. Sterling was one of the founders of the Gender and Sexuality Diversity Center on the Lawrence University Campus. In addition Sterling has served as a member of the LUCC Residence Life Committee, the Lawrence Pandemic Planning Team, and served as the interim President of LUCC. Sterling is an active member of LUDWIG and Lawrence University Pagan Society.  They are a proud trans, queer, and disabled student and an advocate for other students' rights on campus.
Alumni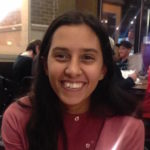 Alex is a fifth-year majoring in Physics and English. As chair and founder of LUDWiG, she organizes meetings, plans events, and coordinates with other groups on campus. Alex initiated the creation of an introductory disability studies course and planned a leadership summit for the summer of 2021. Alex also serves as the External Special Projects Coordinator for the Lawrence University Community Council (LUCC) and as a student representative on the Financial and Physical Planning Committee. Alex enjoys running and swimming. You can follow Alex on Twitter @racetosomewhere.
Maria
Representative and Director of the Peer Advocacy Program (2020-2022)
Maria Jankowski (she/her) is a senior and has been part of LUDWIG since the winter of 2021. In LUDWIG, she is part of the leadership team, founded and directs the student advocacy program, is part of the joint LUDWiG-Student Welfare Committee parking task force, and contributes to the new Disability Studies course here at Lawrence!  Maria is majoring in biology and anthropology with a potential minor in health and society. She is not sure what she is doing after Lawrence, but is excited to apply all the skills she has gained. In her free time, Maria is a sprinter on the LU track and field team, is an avid plant parent, and enjoys cooking and petting dogs. 

Gillian
Social Media Coordinator (2020-2021)
Gillian (she/her) is a fourth-year majoring in Geoscience and Environmental studies. She runs the social media accounts and advertising for LUDWiG. In her free time, she enjoys baking and playing ukulele.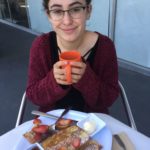 Zoe
Treasurer and Leader of Chronic Illness Support Group (2020-2021)
Zoe (she/her) is a fifth-year studying English, music, and Spanish. She runs the support group meetings and does money-related things for LUDWiG. In her free time, she reads and roller-skates. You can follow her adorable cats on Instagram @scruffabelle.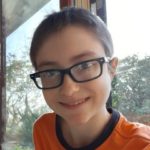 Jojo
Social Chair (2020-2021)
Jojo (He/Him, She/Her), is a fifth-year majoring in biochemistry. Jojo coordinates social mixers and other events. In his free time he enjoys hula-hooping and doing sudokus.