The mission of the Lawrence University Disability Working Group is to foster the inclusion and equity of disabled individuals at Lawrence by establishing a self-sustaining platform providing mentorship, education, and equitable access, with the goal of empowering all to be fully engaged in the community. We are a group of students, faculty, and staff who collaborate and work together to make things happen.
Meet the team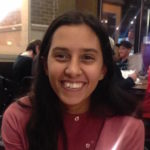 Alex (she/her) is a fourth-year majoring in Physics and English. As chair and founder of LUDWiG, she organizes meetings, plans events, and coordinates with other groups on campus. As chair of LUDWiG, she has initiated the creation of an introductory disability studies course and planned a leadership summit to launch in the summer of 2021. She also serves as the External Special Projects Coordinator for the Lawrence University Community Council (LUCC) and as a student representative on the Financial and Physical Planning Committee. In her free time, she enjoys running and swimming. You can follow her on Twitter @racetosomewhere.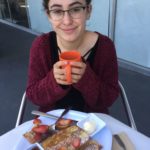 Zoe
Treasurer and Leader of Chronic Illness Support Group
Zoe (she/her) is a fourth-year studying English, music, and Spanish. She runs the support group meetings and does money-related things for LUDWiG. In her free time, she reads and roller-skates. You can follow her adorable cats on Instagram @scruffabelle.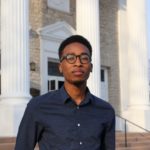 Malcolm
Co-Chair of the Committee on Diversity Affairs
Malcolm is a sophomore at Lawrence University in Appleton, WI, a residential liberal arts college and conservatory of music, devoted exclusively to undergraduate education. Malcolm is pursuing double degrees, both a bachelor of music in Percussion Performance from the conservatory and a bachelor of arts in Government from the college. At Lawrence, Malcolm has played in numerous ensembles such as the Lawrence University Percussion Ensemble (LUPE), Lawrence University Wind Ensemble, and the Lawrence Symphony Orchestra (LSO). Malcolm is active in student governance at Lawrence as well, finishing his first year as a chair for the Committee on Diversity Affairs (CODA) of the Lawrence University Community Council (LUCC), Lawrence's student government. CODA seeks to support underrepresented students at Lawrence and address issues of injustice as they arise.  Under the leadership of Malcolm, CODA has increased its voting membership, added 3 new student staff positions, and released to campus administrators with scheduled follow-up meetings a 17-point list of recommendations to address the concerns of unrepresented students at Lawrence. In the summer of 2021, Malcolm interned for ArtPride New Jersey as a member of 2021 Diversity in Arts Leadership (DIAL) cohort. In his free time, Malcolm loves to listen to classical music and watch shows such as The Office, Parks and Rec and Schitt's Creek.  
Sterling
Chair of Student Welfare Committee
Sterling-Clarke Elvin Ambrosius (They/Them) is a Third-Year, Gender Studies Major enrolled in the Bachelor of Arts program at Lawrence University of Wisconsin.  Sterling Clarke has been the chair of Lawrence University Community Council Student Welfare Committee and a member of LUCC General Council since their second term of their first year. They previously chaired the LUCC Gender Inclusive Facilities Task Force, the LUCC Workout Equipment Task Force, and the LUCC Committee on Committees. Sterling was one of the founders of the Gender and Sexuality Diversity Center on the Lawrence University Campus. In addition Sterling has served as a member of the LUCC Residence Life Committee, the Lawrence Pandemic Planning Team, and served as the interim President of LUCC. Sterling is an active member of LUDWIG and Lawrence University Pagan Society.  They are a proud trans, queer, and disabled student and an advocate for other students' rights on campus.
Maria Jankowski (she/her/hers) is a third year majoring in biology and anthropology with a cultural focus. Maria is a student representative in LUDWIG and is part of the team working on creating a Disability Studies course at Lawrence!   In her free time Maria loves to cook (especially handmade pasta)- so much so that her senior project at Lawrence involves cooking and kitchen culture!
Gillian
Social Media Coordinator
Gillian (she/her) is a third-year majoring in Geoscience and Environmental studies. She runs the social media accounts and advertising for LUDWiG. In her free time, she enjoys baking and playing ukulele. 
Joanna Morey became the Accessibility Services and Academic Skills Specialist for Lawrence in 2019. In addition to her spouse and children, Joanna loves two cats, Emerson and Finch, and enjoys spending time with all of them, as well as crafting, gardening, and reading. As the Accessibility Services Specialist in the Center for Academic Success, Joanna helps the University uphold its nondiscrimination policy by ensuring students with disabilities have equal access to educational programs and opportunities at Lawrence. One way equal access is created for students with disabilities is through academic accommodations. Email Joanna at accessibility@lawrence.edu, or leave her a voicemail at 920.832.7206, with questions about academic accommodations and other Accessibility Services questions. Please see the Establishing Eligibility webpage for more information about academic accommodations for disability or complete an online eligibility form and Accessibility Services will contact you.
Alumni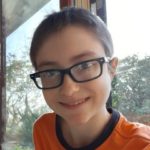 Jojo
Social Chair (2020-2021)
Jojo (He/Him, She/Her), is a fifth-year majoring in biochemistry. Jojo coordinates social mixers and other events. In his free time he enjoys hula-hooping and doing sudokus.